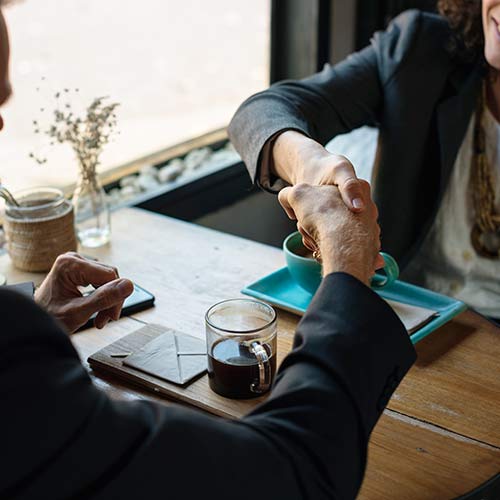 Enhancing your GTA home ownership experience.
Do you want to create the perfect house that fits your lifestyle? Or does your family need more room to grow? Call today for a free analysis of what you can afford. Your dream home may be more affordable than you think!
When you are ready to sell your home and buy a new one, your first move should be to look into your mortgage options. If you will need a bigger mortgage, your options will include bringing your mortgage with you if it is portable. You can often "blend" your current mortgage rate with the mortgage rate on the additional funds you need.
We recognize that each one of our clients has individual needs, and our products and services reflect this.
Compare your mortgage options
We aim to provide you with a high level of tangible savings. We do this by developing well-established relationships with many of Canada's most stable and respected Financial Service companies. This gives you access to an extensive and professional range of products and services.
We help consolidate your debts to improve cash flow, turn your home equity into cash when you need it most (home repairs and renovations, education financing, special events like vacations and weddings) and earn a return on your home equity through investments.
Quick, Reliable and Efficient Service!
Land Purchases & Re-Financing
Debt Consolidation
No Income Equity Program
Construction Financing
Financing for Places of Worship
And Much More!
Pay off Credit Cards
Bruised Credit & Difficult Mortgages
Self-Employed
Mortgages in Arrears
Financing Stores & Apartments
Tax Arrears

As seen on...